Women, Money, and Divine Business
Create a Business and Money Management System that Supports the Heart of You
A 12-week program to create an easy financial system for your home and business that allows for more confidence and success with money. 
You are a passionate creative women, ready to allow success in your business, to make a difference in the dynamic healing of our planet, and to live beyond the boundaries of our current economic system. 
I work with you, 1on1, to start or reorganize your business with a Divine Vison and a Solid Tax and Legal Foundation. Together we will set up a money management system that supports your business goals and the creative expression of your passions. 
Women, Money, and Divine Business
Written and Taught by Beth Ann McMerrick of
Accounting Cents Inc and Divine Money Mastery Inc
Now, celebrating 11 years in business, I've worked with hundreds of business owners of all financial levels. I have seen it all and you do not have to do this alone. 
I am here to alleviate the fear and overwhelm, and through a supportive process help you finally get your financial system put together. So you can feel confident and secure about critical decisions and actions to take to create the income you desire. 
Money is the Next Level of Spiritual Healing.
You have a money relationship that is guided by your generational and cultural patterns that determine how you manage your money, how much you allow yourself to receive, and how you spend and save money. 
And it is emotional and dramatic! Right? 
One client told me it was like she was standing before me naked, as we worked on her finances.   
There is nothing to be ashamed of, embarrassed about. I have seen it all. It is not personal. I see numbers as numbers and not the personal stories you tell about yourself through your numbers. We all have this stuff. 
The energy of money is such powerful and potent energy guiding your life. It's like the importance of air or water. 
And you can have a different relationship with money than the one you have now. 
I am right here with you as you trade in the archaic belief patterns of money and expand into wealth consciousness. 
Let me show you have to have confidence and a loving empowered relationship with it. 
I take you on a Divine Journey of Self-Discovery, Personal Empowerment, and Divine Financial Attunement. 
I feel the energy of money working for me, rather than against me.
I know my numbers so that I can direct my cash flow (money in and out) as I desire. 
I have trust that it will show up for me and that I can create what I need. 
Now more than ever, it is time for female entrepreneurs with financial confidence to open a channel for receiving wealth and success in mind, body, spirit, and wallet. 
I see Millionaire Money Goddesses as the new normal, and that means You!
If you can organize your closet, you can organize your money! 
It really is that simple. It is not about your level of intelligence or about how good you are at math. 
Running a business is about organizing an accurate system of tracking so that you can be ready for tax time, and It is about creating a Product Profit Plan that accurately estimates the costs. 
Benefits of Course:
** Have your business documents and numbers ready for tax time.
** No fancy software needed.
** 14 Money Mastery Documents, all are printable, writeable, and downloadable. Some are PDF writable and some use Excel.
** This Money Mastery System can be used year after year. No new purchases are necessary.
** Know what needs to be done in your business monthly, quarterly, and annually.
** Learn to open yourself more to receive. Receive more money, more clients, and more opportunities.
Answer Big Money Questions:
** Do I have to file quarterly taxes?
** What taxes do I need to file?
**What do I need to have in order for my business to start legally with the IRS and the state I live in?
** How do I price my products and services?
** How do I know if I am making a profit?
** How do I get paid from my business?
** How do I bring my Divine Feminine energy into the business world?
** How do I know which business idea to choose and really go for?
This program includes: 
Divine Money Mastery Kit (AKA Money Vortex System) - A Money Management System mailed to your home. 

14 Money Mastery Worksheets - ready-made forms, instructions, and checklists for you to use year after year as you watch your business thrive and grow.

Two comprehensive checklists - Starting a New Business, and What to Do for Taxes - Daily, Weekly, Monthly, and Yearly.


Business Strategy Session - A half-day personal coaching session with me that includes a Divine Money Reading and Business Mapping Session.
Nine Online training courses taught by Beth Ann McMerrick
Eight hours of Video and Keynote course curriculum 
Video and Keynote transcripts
Comprehensive Workbook with each module
Online 24/7 portal access
12 weekly (1 hour) personal coaching calls with Beth Ann via Zoom  

Address and clear your money blocks and concerns with coaching from Beth Ann 

Receive New Money Energy Mindset skills and tools 

Get coaching about how this information applies to your business 

Accountability and Support on your journey
Bonus: A set of Divine Money Goddess Oracle Cards written by Beth Ann, mailed to you.. The Goddesses will guide you via Mind, Body, Spirit, or Wallet - Value $43.21
Curriculum Includes:
Tune Up Your Financial Vibration: Connect with your money beliefs and create a strategy to overcome negative self-talk and self-sabotaging behaviors so you can expand your ability to be clear, open, and receptive to the in-flow of wealth. 
Kickoff Module: BE Financially Successful
Tune-Up Your Financial Vibration

Manifest with Your Chakras

Daily Money Gratitude and Tracking

Money BE-Leaf Transformation

Money Celebrations
The Foundation: Ground your business firmly into the earth realm. Proclaim to the Universe your intentions and directions for the growth of you and your business. Set your business up for financial success and the heart-centered impact you want to make. 
Module 1: The Foundation: Create your business with passion and vision.
Create a Business with Passion

Name Your Business

Proclaim Your Divine Money Vision

Create Your Personal and Business Goals
Module 2:  The Foundation: Build or restructure your business on a solid legal and tax foundation.
Choose a Legal Entity Structure

Use the New Business Checklist to form Your Business and understand Basic Tax Requirements

Set-up Your Corporate Binder with Your Business and Personal Details

Understand the 101 Usual Business Expenses
Divine Accounting for Your Business: You direct the energy of money in your business. Set up a financial strategy that works for you, not against you. Learn to flow with your business and open to the flow of financial abundance. 
Module 3: Divine Accounting for Your Business: Your new relationship with money.
Choose Easy, Supportive, and Enlightening Accounting

Set your Divine Money Date 

Create a Simple Organization System

Schedule your Weekly, Monthly, Quarterly, and Yearly Money To-Do Checklist
Module 4: Divine Accounting for Your Business: Money Tracking and Recording
List your Monthly Payments 

List your Current Products and Prices (for existing businesses)

Record your Monthly Business Cash Flow

Choose your Document Management System 
Work week - no new content
Module 5: Divine Accounting for Your Business: Cash Flow Plan
Create a River of Cash Mindset

Set up your Business Cash Flow Plan aka Budget made better

Set up your Personal Cash Flow Plan
Module 6: Financial Strategy to Capitalize on Profit and Maximize Deductions 
Understand some Tricky Business Expenses

Choose an Accounting Method for reporting to the IRS that works best for You

Know Your Business Tax Filing Requirements

Create Your Accounting Cycle To Do's
Products, Pricing, and Divine Profits: Now the real fun begins! Create your passion project that serves humanity. Sell the Art of Your Heart that brings peace into the hearts of your clients and customers. Make a Divine Profit in your business so you can continue to grow and expand your business light onto the world. 
Module 7: Products, Pricing, and Divine Profits: Heart-Centered Money Making Ideas
Align with Your Divine Purpose

Capture Your Money Making Ideas 

Collect Your Money Making Idea Details
Module 8: Products, Pricing, and Divine Profits: Product Profit Plan and Development
Create Your Product Profit Plan

Value and Price Your Products and Services
Work week - no new content
Module 9: Products, Pricing, and Divine Profits: From Start to Finish
Money Goddess Oracle Cards from idea to the final product

Profitable Money Conversations
Money, Business, and Divine Profit program value: $10,000.00
Investment $3,500.00 
Click here to apply and schedule a 30 minute Q&A Session with Beth Ann. 
BE ready for taxes every year with peace of mind with an accurate financial accounting system (for home and business) that works for you. 
BE confident in a new relationship with your money that allows you to make the money decisions with joy.  
BE ready for safe and empowering conversations with your partner and others regarding money.
This program asks you to 
Bring a level of discipline to yourself and your money by completing home play assignments.

Be open to new perspectives - deeper concepts on traditional financial aspects and functions. 

Commit 5 hours a week to content, coaching calls, and home play.

Be brave and willing to face money fears. 
If you are ready, let's do this!  Don't risk the frustration and stress of worrying if everything is done right, don't risk slow growth of your business and profits. Especially, don't risk financial loss by not having the right structure or not knowing what you need to know, or having to pay more to fix errors.
Your passion can be in the world rather than you having to work too hard or having to give up your dreams because the money part is not handled.
By stepping into this space for yourself, you open the energy for clients who are ready to invest in your programs and services. You direct the energy of money in a way that flows through your business, supporting you, supporting your clients, and supporting your community.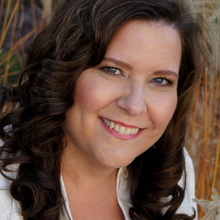 Accountant and Holistic Financial Mentor
Beth Ann McMerrick
Beth Ann McMerrick is a holistic financial mentor, money goddess, international speaker, author, and trusted accountant. She is the Founder and CEO of Divine Money Mastery Inc. and Accounting Cents Inc. celebrating over eight years in business and the author of the Divine Money Goddess Oracle Cards. With over 23 years of accounting and business management experience, she teaches others how to master their money and finances, both for their home and businesses, resulting in increased cash flow, confidence, and solid financial foundations, and more money in their bank accounts. Beth Ann specializes in creating and building solid financial foundations, combining spirituality and business sense. Your financial foundation includes mathematical tools, personal financial beliefs, balanced cash flow, and continued forward movement. In creating your financial foundation, Beth Ann uses a balance of practical money principles and proven accounting tools. She also provides tools and systems to assist individuals to: Sharpen their financial skills and knowledge. Increase confidence relating to money decisions and conversations. Remove doubt, guilt, and fear around money and money activities. Create a simple money management system that is both profitable and clear. Beth Ann's accounting experience includes working in several industries, including those engaged with coaching, health and wellness, retail sales, tax returns, and construction. The companies have ranged from small, single-person to multi-million dollar corporations. She has also served in many business supervisory and management positions and has experience as a corporate controller and financial auditor. My specialty in business has been cleaning up and putting business financial systems back together and creating a system for my client. The system would include a strategic way of collecting information and presenting it that provides accurate, valuable, and useful information for the business owner. While auditing and reconstructing these systems, I found so many simple bookkeeping and accounting errors, and simply not understanding the profitable steps to money management. These easy-to-fix problems resulted in companies losing hundreds of thousands of dollars, as well as countless businesses failing, and the perpetual poverty mindset of their owners.
Email
1

Module 1: Tune-Up Your Financial Vibration (60 mins)

(S1.0) Module 1 Introduction and WorkBook

(S1.1) KeyNote Transcript - Tune-Up Your Financial Vibration

(S1.1) KeyNote Presentation - Tune-Up Your Financial Vibration

(S1.2) Video - DMU Doc 2.A Money Gratitude and Tracking

(S1.3) Video - DMU Doc 9.A Money BE-Leaf Transformation

(S1.4) Video - Money Celebrations

(S1.5) Module 1 Wrap-Up BE Financially Successful

DMU Documents & Instructions 2.A, 9.A

2

Module 2: The Foundation: Create Your Divine Business with Passion and Vision (32 mins)

(S2.0) Module 2 Introduction and WorkBook

(S2.1) Video - Create a Business with Passion

(S2.2) Video - Name Your Business

(S2.3) Video - DMU Doc 1.A My Divine Money Vision

(S2.4) Video - DMU Doc 1.B My Personal and Business Goals

(S2.5) Video - How to Use Your Money Mastery Kit

DMU Documents & Instructions 1.A , 1.B

3

Module 3: The Foundation: Build or Restructure Your Business on a Solid Legal and Tax Foundation (55 mins)

(S3.0) Module 3 Introduction and WorkBook

(S3.1) KeyNote Transcript - Legal Entity Structure

(S3.1) KeyNote Presentation - Legal Entity Structure

(S3.2) KeyNote Transcript - New Business Checklist and Basic Tax Reporting

(S3.2) KeyNote Presentation - New Business Checklist and Basic Tax Requirements

(S3.3) Video - Set-Up Your Corporate Binder

(S3.4) Video - DMU Doc 5.A My Personal Details

(S3.5) Video - DMU Doc 5.B My Business Details

(S3.6) Video - DMU Doc 2.E 101 Usual Business Expenses

DMU Documents & Instructions 5.A, 5.B, 5.C, 2.E & W9

4

Module 4: Divine Accounting for Your Business: Your New Relationship with Money (70 mins)

(S4.0) Module 4 Introduction and WorkBook

(S4.1) KeyNote Transcript - Why Have an Accounting System Anyway?

(S4.1) KeyNote Presentation - Why have an Accounting System Anyway

(S4.2) Video - Set Your Divine Money Date

(S4.3) Video - Create a Simple Filing System

(S4.4) KeyNote Transcript - DMU Doc 6.A Money Date Activity Check List

(S4.4) KeyNote Presentation - DMU Doc 6.A Money Date Activities Checklist

DMU Document & Instructions 6.A, Z, and Retention Schedule

6

Module 5: Divine Accounting for Your Business: Money Tracking and Recording (84 mins)

(S5.0) Module 5 Introduction and WorkBook

(S5.1) Video - DMU Doc 3.A Monthly Payments & DMU Doc 4.A My Current Products and Prices

(S5.2) KeyNote Transcript - Profit Evaluation and Growth

(S5.2) KeyNote Presentation - Profit Evaluation and Growth

(S5.3) Video - DMU Doc 2.B Monthly Business Cash Flow Recording

(S5.4) KeyNote Transcript - Accounting Software and Chart of Accounts

(S5.4) KeyNote Presentation - Accounting Software and Chart of Accounts - Document Management System

DMU Document & Instructions 2.B, 3.A, & 4.A

7

Module 6: Divine Accounting for Your Business: Cash Flow Plans and Your Money Momentum (42 mins)

(S6.0) Module 6 Introduction and WorkBook

(S6.1) Video - Create a River of Cash Mindset

(S6.2) Video - DMU Doc 2.C Personal & DMU Doc 2.D Business Cash Flow Plan

DMU Documents & Instructions 2.C, 2.D

8

Module 7: Financial Strategy to Capitalize on Profit and Maximize your tax Deductions (55 mins)

(S7.0) Module 7 Introduction and Workbook

(S7.1) KeyNote Transcript - Tricky Business Expenses and Income

(S7.1) KeyNote Presentation - Tricky Business Expenses

(S7.2) Video - How to Pay Yourself in Business

(S7.3) KeyNote Transcript - Business Financials and Profit Formulas

(S7.3) KeyNote Presentation - Business Financials and Profit Formulas

(S7.4) KeyNote Transcript - Make the Most of Your Accounting Cycle

(S7.4) KeyNote Presentation - Make the Most of Your Accounting Cycle

9

Module 8: Products, Pricing, and Divine Profits: Money Making Ideas from the Heart (97 mins)

(S8.0) Module 8 Introduction and WorkBook

(S8.1.1) Video - My Divine Purpose

(S8.1.2) Video - Know Your Value

(S8.2) Video - DMU Doc 4.B My Money Making Ideas

(S8.3) Video - DMU Doc 4.C Money Making Ideas Details - Part 1

(S8.4) KeyNote Transcript - DMU Doc 4.C Money Making Details - Part 2

(S8.4) KeyNote Presentation - DMU Doc 4.C Money Making Details - Part 2

DMU Documents & Instructions 4.B, 4.C

11

Module 9: Products, Pricing, and Divine Profits: Product Profit Plan and Development (60 mins)

(S9.0) Module 9 Introduction and WorkBook

(S9.1) Video - DMU Doc 4.D Product Profit Plan

(S9.2) KeyNote Transcript - Products and Pricing How-To's

(S9.2) KeyNote Presentation - Product Pricing How-To's

DMU Document & Instruction 4.D

12

Module 10: Products, Pricing, and Divine Profits: From Start to Finish (56 mins)

(S10.0) Module 10 Introduction and Workbook

(S10.1) Video - Money Goddess Oracle Cards - Product Development Part 1

(S10.2 ) Video - Money Goddess Oracle Cards - Product Development Part 2

(S10.3) Video - Profitable Money Conversations

(S10.4) Module 10 Wrap-Up